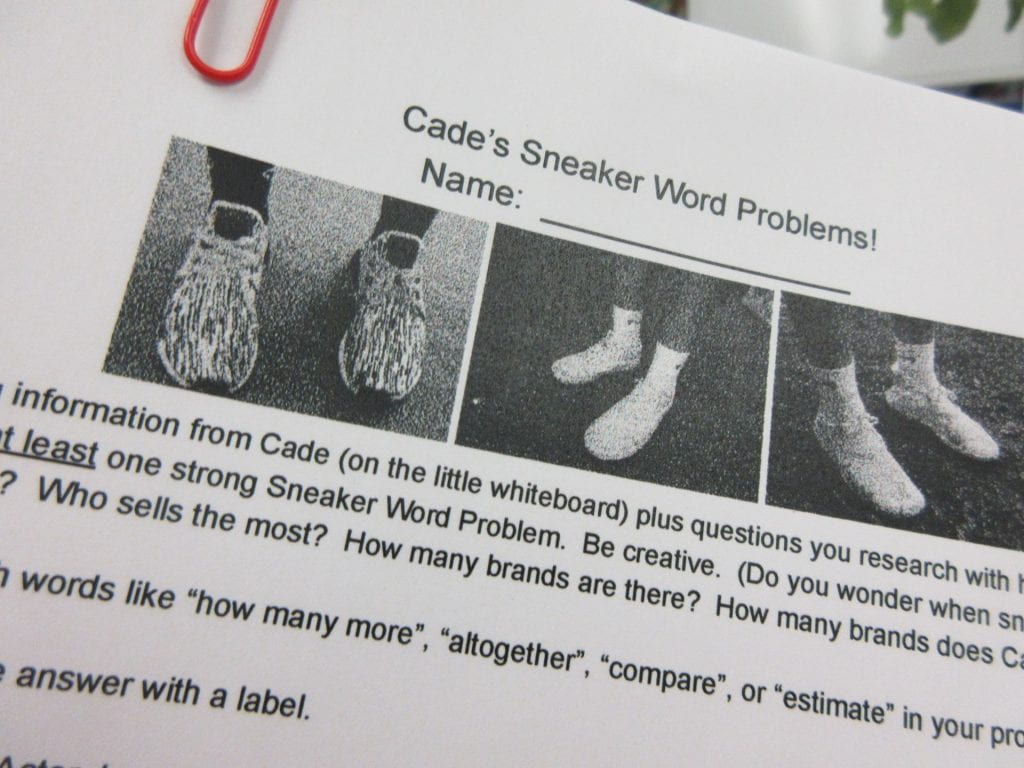 So here they are, samples of the sneaker word problems from Cade's station.
***Elizabeth and Annabella:  Cade has a pair of sneakers that is worth $400, and my pair cost about $20.  How much are both pairs altogether?
***Noah:  If Cade has 35 pairs of sneakers that cost an average of $100 each, what is the total estimated cost of his collection?
***Joshua:  The most expensive shoe Cade has ever seen in person is worth $30,000.  The most expensive shoes in the world, the solid gold Air Jordans, cost $2,000,000.  How much more are the golden shoes?
***Jonah and Adelle:  If you buy two pairs of the golden Air Jordans, what would the price be?
***Charlotte:  If Cade gets ten pairs of sneakers every month for his collection, how many pairs would he have in twelve months?
***David:  If Cade got ten pairs of the $400 Yeezy sneakers, how much would it cost?
If you create a sneaker word problem in the comments, we will solve it!