The annual August "spring cleaning" means plugging away a bit day by day, and it pretty much looks worse before it looks better.
These lovely helpers came yesterday to help power through a lot of the jobs!  We scrubbed, and we stickered, and we lugged, and we organized!  The great company made the day a blast!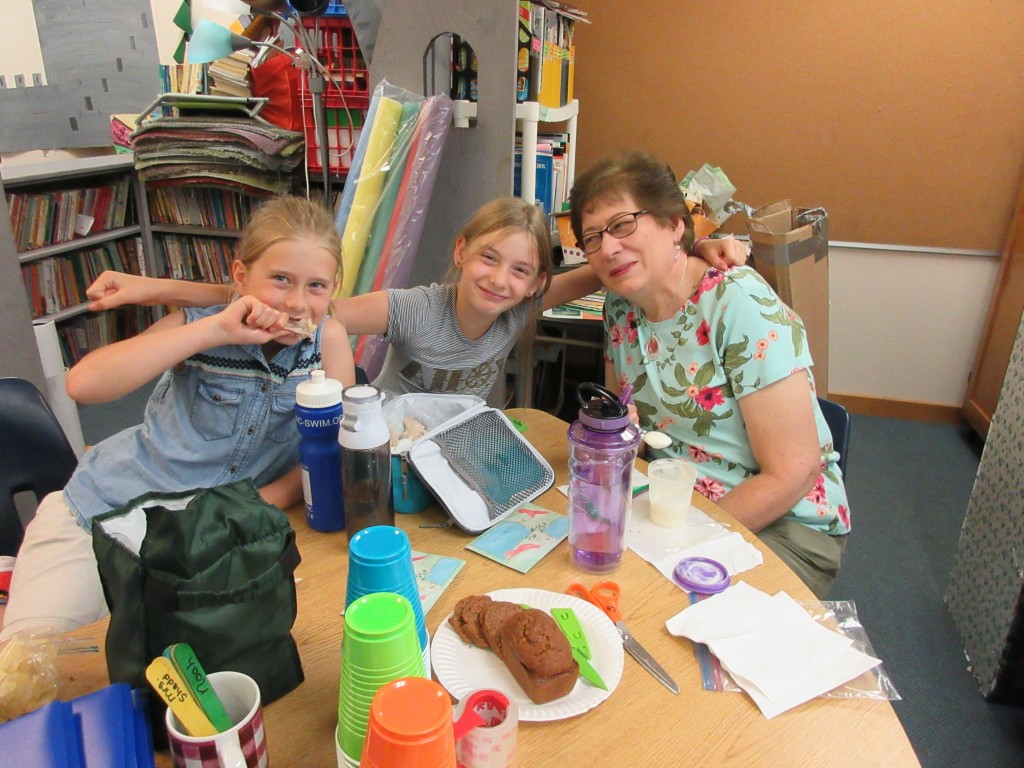 Lunch break with Mrs. Shedd's special zucchini bread to fuel us on!
Ta Da!  Clean reading castle!  Thank you, helpers, for your generosity and your good cheer!  (I'm still cracking up over the Powell summer adventure stories!)