Good Morning Friends!
We have had a great time in Montana since I last journaled to you!
My Aunt Alex graduated from Montana State University on Saturday. Her college is so big there had to be 2 graduation ceremonies!!! The graduation was fun, they dropped balloons from the ceiling at the end.
On Sunday my mom, my Mimi and I went to another entrance into Yellowstone. On the way to Yellowstone we saw lots of Bison and Elk farms,  THEY EAT THEIR MEAT OUT HERE! I could never eat such a cute animals meat!!!
Once in Yellowstone we saw a herd of elk walking around the town of Mammoth Springs, they were even in front of the justice building!!! We stopped to look at some natural hot Springs, which included Liberty Cap, which is a natural dormant hot springs cone! The colors of the hot springs are so cool, they are white, rust and brown! It was really cool!
We continued into Yellowstone and got stuck behind a herd of buffalo that was on the road for an HOUR!! Getting stuck behind the herd gave us lots of time to look around at a SLOW pace. I saw the big birds nest in the picture below! I wonder what kind of bird lives in this nest? We also saw an elk being chased by either a coyote or a wolf in the distance! Yellowstone is very big! You can look and see for miles!
On our way back we stopped for a second time at the Montana Grizzly Bear Encounter to see more Grizzly bears! This time we got to see Brutus and Bella. Brutus was raised by the people who own the place since he was 2 weeks old. He thinks the woman is his mom. He was napping behind a rock but came to the front of the sanctuary when she called him! He was really big!
Today is our last full day in Montana as tomorrow we travel for 10 hours to get home! My mama has a surprise in store for me this afternoon but won't tell me what it is! I will email you tonight to tell you what it is! I miss you all and can't wait to tell you more about my trip and show you pictures once I am back in school – WEDNESDAY!!
Me with Bella the Grizzly bear at Montana Grizzly Encounter
In front of the Yellowstone sign!
Me and my mom at a scenic stop in Yellowstone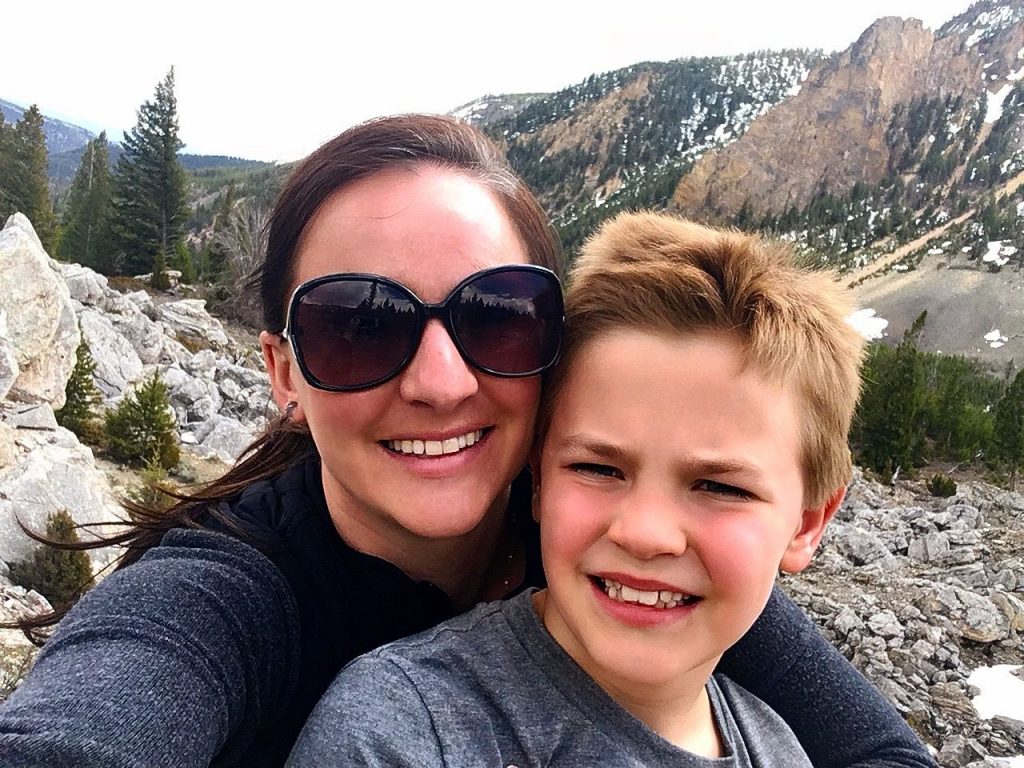 BIG nest in Yellowstone
Liberty Cap!
All in front of the Mammoth Springs justice building
My whole family ❤️
My Aunt Alex after her graduation