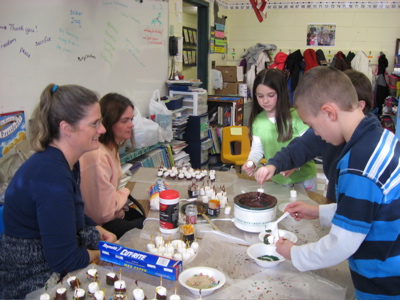 The holidays are a time for thinking of others, and every year the fourth graders vote on a community service project that they feel would bring ROCKS to the larger world around them.  This year was a tie, so we did two projects as our holiday party.  We made creative cards for our special soldiers in Iraq while we munched on breakfast party foods like baby banana muffins and Clementine oranges.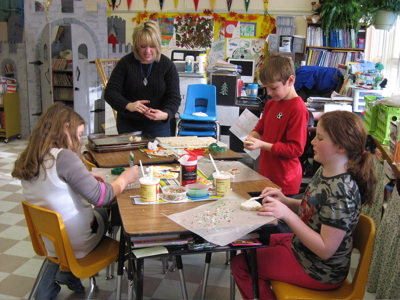 Then we followed recipes to make three different treats.  Our delectable chocolate-dipped marshmallows, Rice Krispie designs, and bags of Muddy Buddies filled twenty-five plates to top off the holiday baskets for a local food pantry's clients.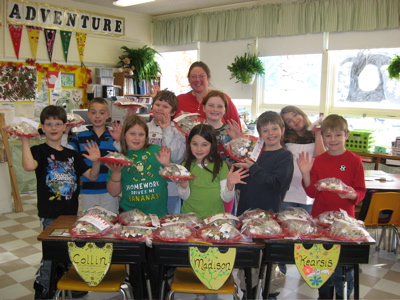 We decided it was the best party ever!