Maple creemees, s'mores, watermelon, fresh string beans, corn on the cob, homemade ice cream, fresh-picked blueberries, . . . .
This week's challenge is a bit strange, but fun.  Summer is joyous in so many ways, and one way is all the flavors of the season.  Share with us a food you have enjoyed.
It could be something you cooked.  This week I tried a new roasted chickpea gyro recipe.  My students will find this artistic photo of my supper pretty funny since cooking is not generally my thing.
It could be harvesting your food.  Here is our class missionary Alicia helping us pick peas in July several years ago at my parents' house.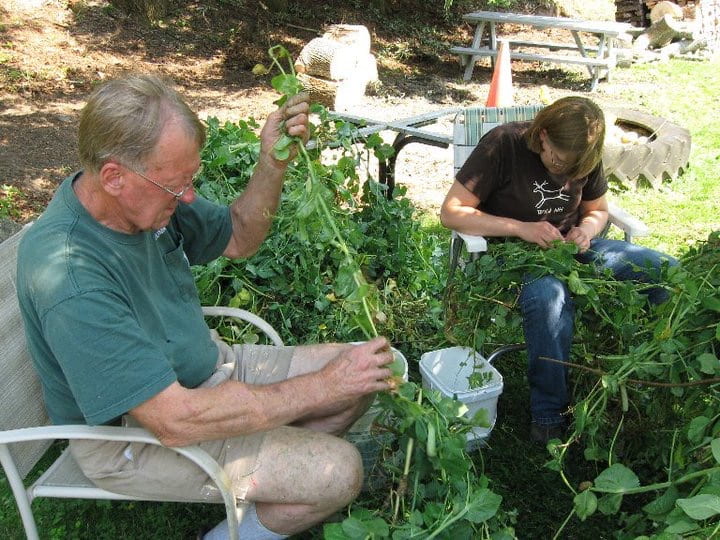 It could be the place where you enjoyed your food.  Last night some friends came to my special swimming lake for a picnic supper, and we feasted along with the Canada geese, the bald eagle (who fished closer than I've ever seen him there), and my blue heron companion.
Post on your blog or e-mail Miss Blessing.  Scrumptious!