In my own professional reading this summer, The Curious Classroom absolutely inspired me as I investigated the topic of student-driven inquiry.  The author, Smokey Daniels, discusses how to connect the wonders all around us with the things we need to learn.  Passionate inquiry begins with our own wondering.
So in walks Cade as our TA, presenting us with a perfect example.  I had never really thought much about sneakers.  They make feet happy, but other than that I hadn't really pondered them much.  Well, who knew!  In connecting with Cade's obsession with sneakers, we found out that sneakers are FASCINATING.  We are overflowing with sneaker ideas.
At our Friday math stations, Cade led "Cade's Sneaker Word Problems."  The students researched sneaker facts with him and filled the board with their wild findings.  We discovered that in 1990, Nike lost a shipment of 80,000 sneakers at sea, and they have been traveling the ocean currents at an average of about seven miles a day ever since.  Converse Chuck Taylor All-Stars are the world's best selling sneaker ever, now up to a total of about 600 million pairs.  We located the most expensive sneakers, $2 million solid gold Air Jordans, and Michael Jordan's game-worn Converse Fastbreak sneakers sold for $190,373.  And there's so much more . . . .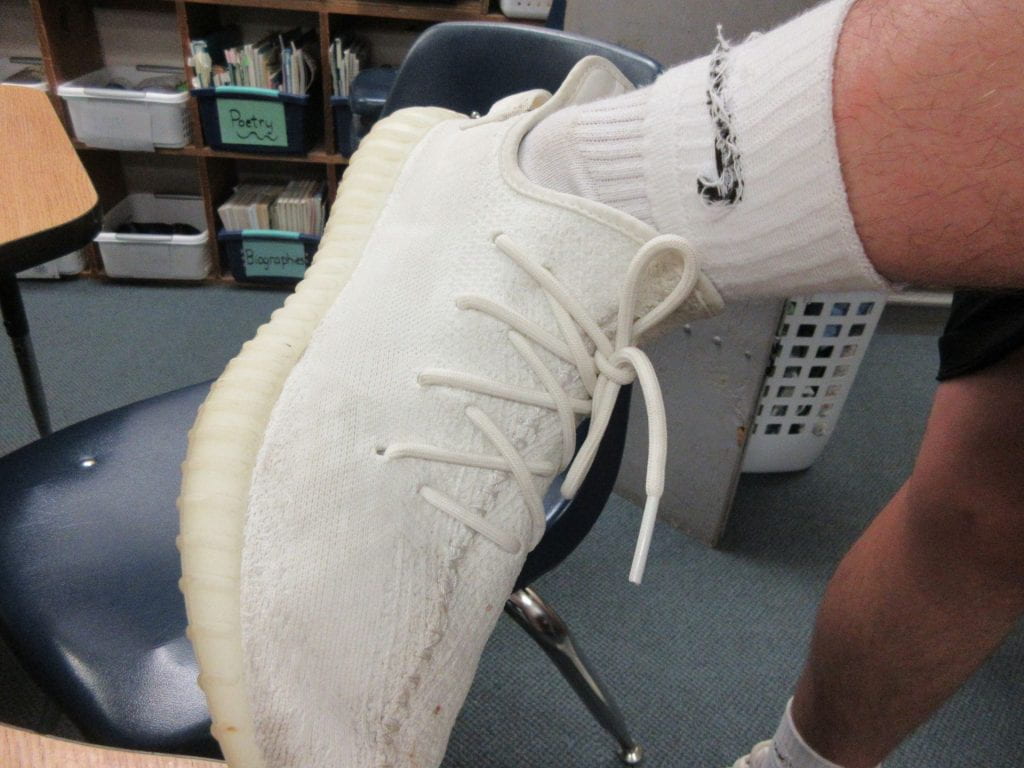 To inspire us, Cade wore the crown of his collection that day, his Adidas Yeezy 350 v2 Boost cream white sneakers.  Guess how much they are worth in the comments, and we'll tell you in a later post.
What are you curious about?  Share the wonder with us this year!