So summer cleaning is always bittersweet for me.  I love the big housekeeping that brings a lovely, fresh start to each fall, but I miss the children so very much.  Here are a few peeks at today . . .
I keep a file of "keep forever" notes to look through when I need a shot of encouragement, and here's one I'm adding in today.  "Your joy level is so high you could touch the sky."  Seriously, these young people are irresistible!
So then I'm cleaning in the hall, taking down the ivy from the coat hooks, and there are hilarious surprises that I never knew the kids had put there.
A tiny frog, . . .
. . . and one of our rock climbing geckos!  I laughed out loud.  My kids delight me every day, even when they aren't actually here!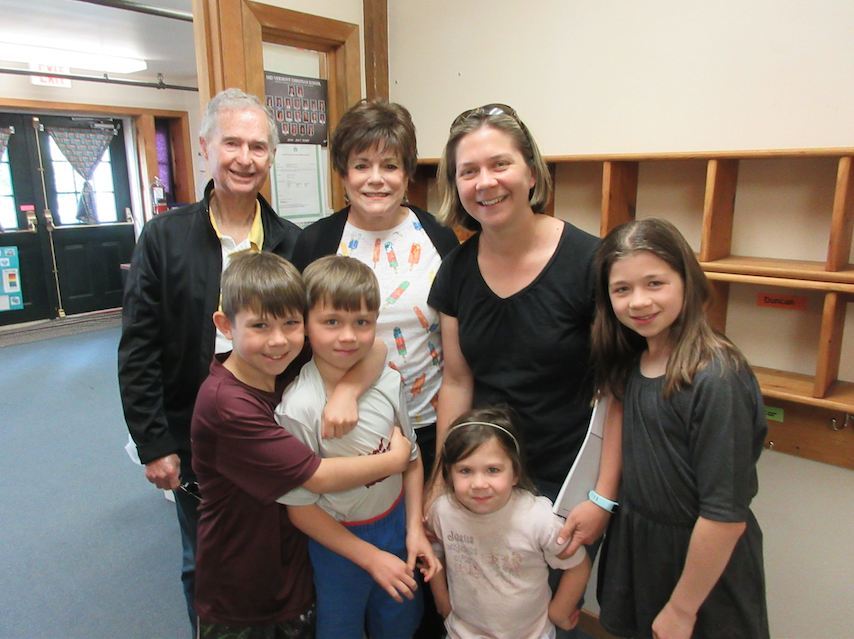 Finally, this surprise made my day!  We had school tour visitors, and it was just what I needed.  My heart is full.