"What did you learn about in school today?"
"Nothing."
Today is the one and only day EVER that these students are allowed to say this to their families while they are in my class.  Because we did indeed learn about nothing!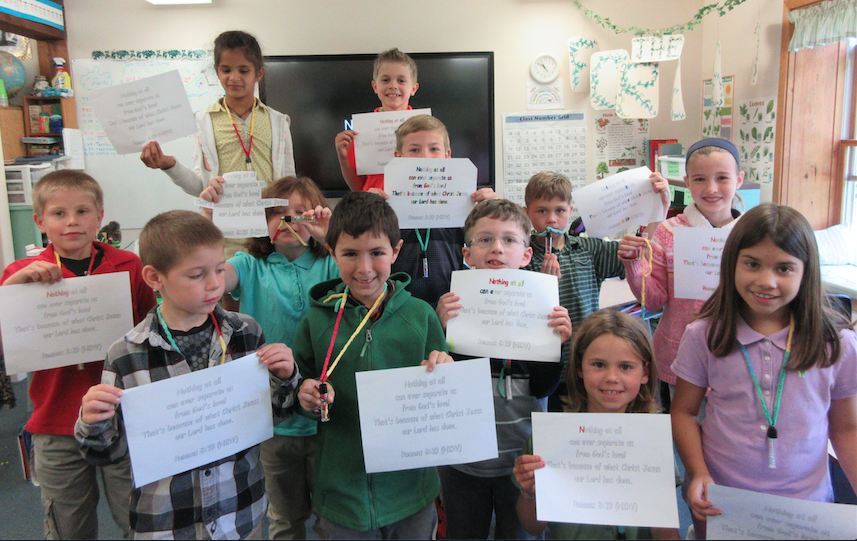 A few of their ideas about what the Bible says about nothing:
***God created out of nothing!  "By the word of the Lord were the heavens made, their starry host by the breath of his mouth."  Psalm 33:6
***""Behold, I am the LORD, the God of all flesh. Is anything too hard for me?"  Nothing!  Jeremiah 32:27
***"For nothing is impossible with God."  Luke 1:37
***"For I am sure that neither death nor life, nor angels nor rulers, nor things present nor things to come, nor powers, nor height nor depth, nor anything else in all creation, will be able to separate us from the love of God in Christ Jesus our Lord."  Romans 8:38-39
So yes, we learned about NOTHING!