Our house is right where the annual Fourth of July parade comes around to start the parade on Main Street, so our yard has a perfect view.  Look at all our friends watching with us!  It was so happy!  (Can you spot Mrs. Shedd?)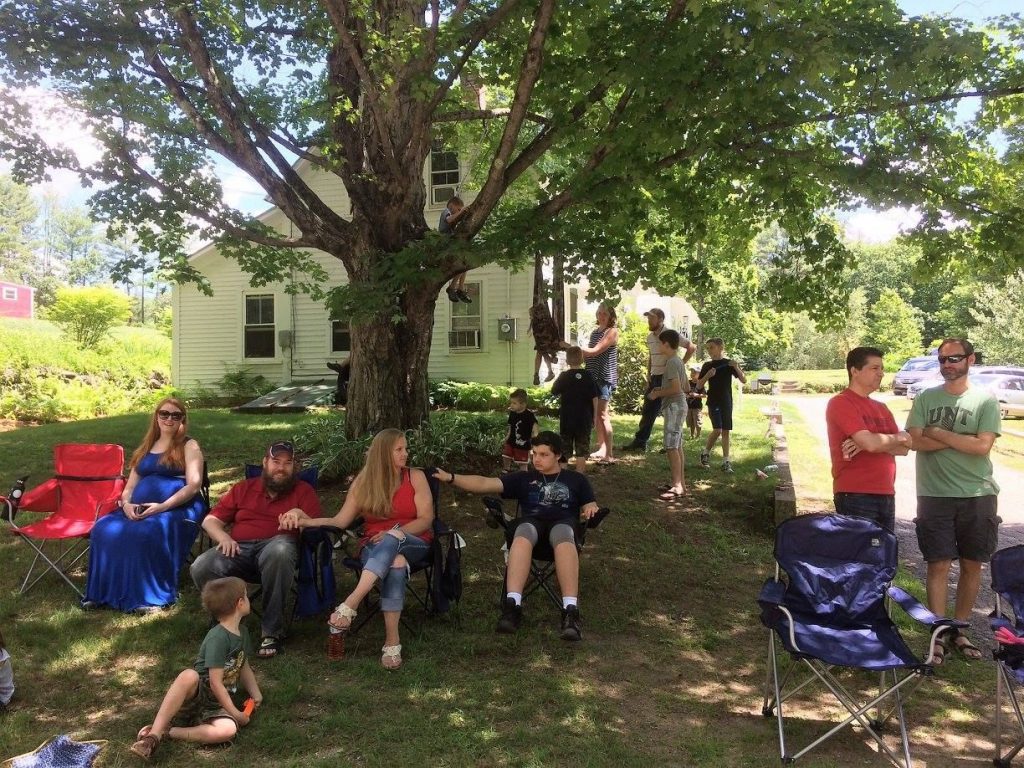 Living in a small town is such a treat.  Our town parties from the pancake breakfast in the morning until the fireworks at night, and it is perfect.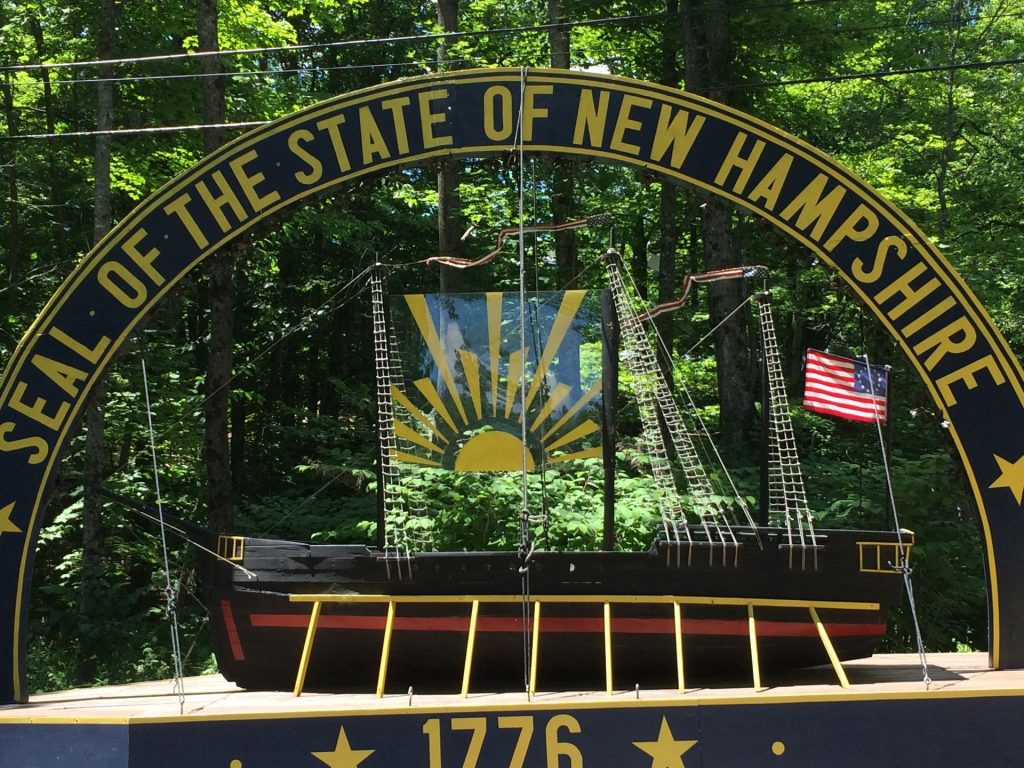 My favorite float after teaching fourth grade NH history for so many years.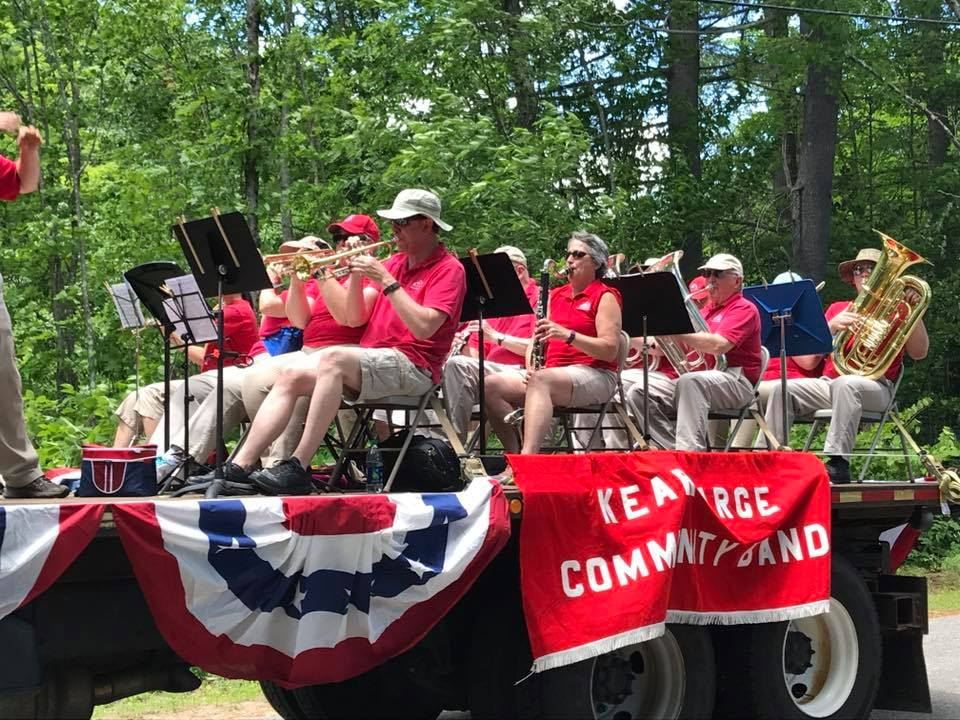 My wonderful pastor and his wife (on the ends in row one and two) being spectacular in the Kearsarge Community Band.
E-mail some of your summer adventures or book talks to share on our blog.