Our class is participating in Outdoor Classroom Day tomorrow along with over 1,000.000 other children worldwide.  (Of course, every day at MVCS is Outdoor Classroom Day, but it is cool to do it together with so many other folks!)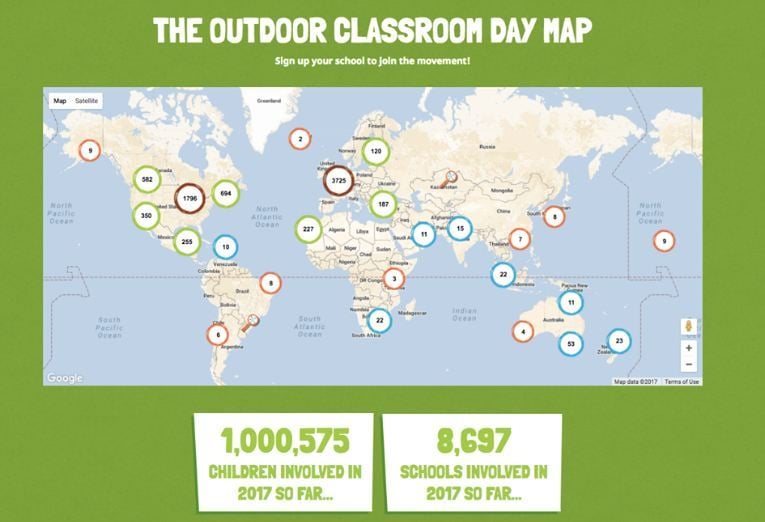 (Photos and quote courtesy of http://www.outdoorclassroomday.com)  "Outdoor Classroom Day is a day to celebrate and inspire outdoor learning and play. On Thursday 18 May 2017, thousands of schools around the world will take lessons outside and prioritise playtime.
Why? Outdoor learning improves children's health, engages them with learning and leads to a greater connection with nature. Play not only teaches critical life skills such as resilience, teamwork and creativity, but is central to children's enjoyment of childhood."
We are especially excited to see how this ties in with our PALA health goals.  Stay tuned for photos of our (sweaty) outdoor adventure tomorrow!