Is there any other day as wonderful as Young Eagles day?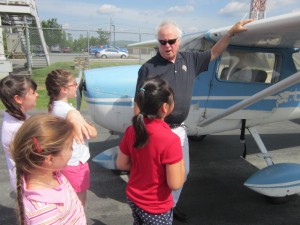 Learning all about airplanes and how they fly.
Our four Young Eagles!
Thank you to our top-notch pilot, Braxton Freeman!
Memory Lane:  Here is a photo of one of my first class of Young Eagles, the one that got it all started when he told me he wished to be a pilot. His caption said, "Today I had the privilege of soloing a T-53. It was an experience like no other and the joy of being up there with no one but God and my thoughts, is beyond compare. I can't wait to see what further adventures He has planned for me."
So here is one Young Eagle thirteen years later!